Nordic Asia highlighted on Swedish EFN Marknad
2020-11-18
Nordic Asia Team
Summary of the episode
The episode starts with an introduction and overview of China's E-commerce market with data on sales penetration and conversion followed by a discussion and some data points around Alibaba's Singles Day, the world's largest shopping festival that took place on 11 November. This year's Singles Day reached sales of USD 48.4 billion which is an increase of 26% compared to last year. Furthermore, over 250,000 brands and 800 million consumers participated in this year's event and more than 470 brands surpassed CNY 100 million or USD 14.9 million in sales.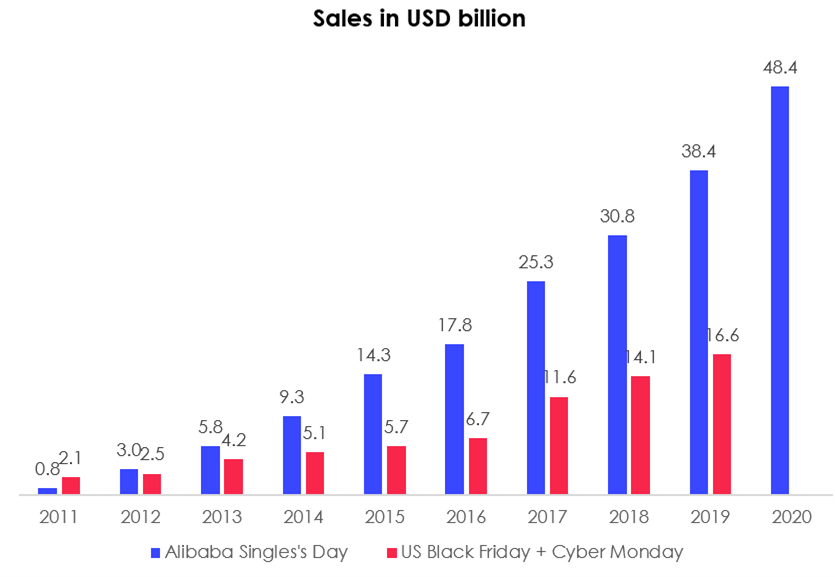 Yining Wang then goes on to give a detailed introduction and analysis of the main contenders to Alibaba on the Chinese E-commerce market: JD.com and PinDuoDuo. The Chinese E-commerce segment is concluded by a head to head comparison including similarities and differences of the above three companies that together hold an almost 90% market share of China E-commerce. The main difference amongst the three players is JD.com whose business model stands out as the direct to consumer fully integrated E-commerce retailer with its own inventory. While Alibaba and PinDuoDuo are pure E-commerce platforms that enables smaller merchants and brands to sell via their platform but does not own any inventory themselves. Historically, Alibaba and JD.com both moved upstream I.e. to capture the demand of the Tier 1/2 cities consumption upgrade demand for higher quality and branded goods. However, this left a market opportunity for PDD via its social group buying strategy to rapidly expand to target consumers in the Tier 3/4 markets whose consumer groups purchasing power and price point demand non-brand yet functional goods at affordable prices. PDD is currently growing at about +70% and holds more than 9% market share.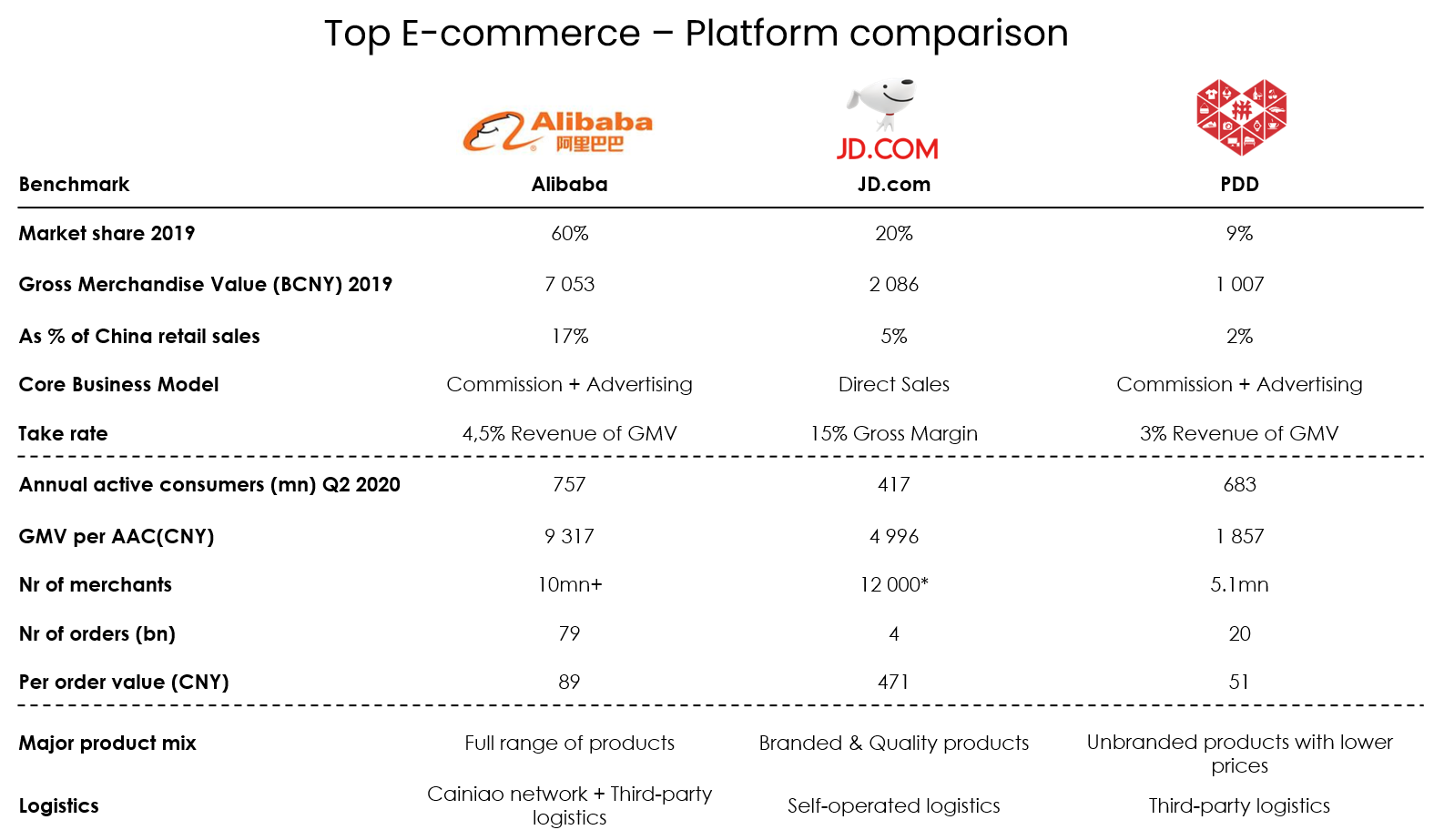 In the next segment of the episode Yining Wang gives his insights and analysis on the Chinese sports brand Li-Ning, the premium segment domestic challenger to Nike and Adidas. Subtopics include Li-Ning's premiumization strategy, its multichannel sales strategy, and its brand perception in China relative other sports brands. In this market, Li Ning is focused on the high end consumers in top Tier 1/2 cities and currently position itself as a domestic status symbol for fashion/sport apparel brand with their high end product range in 中国李宁 (China Li Ning) and sports collection Way of Wade 8 with exclusive high end limited editions at retail prices over CNY 3,000 per pair of basketball shoes. This strategy has been well received in the market as the high end consumers in China are looking for high quality products with Chinese heritage.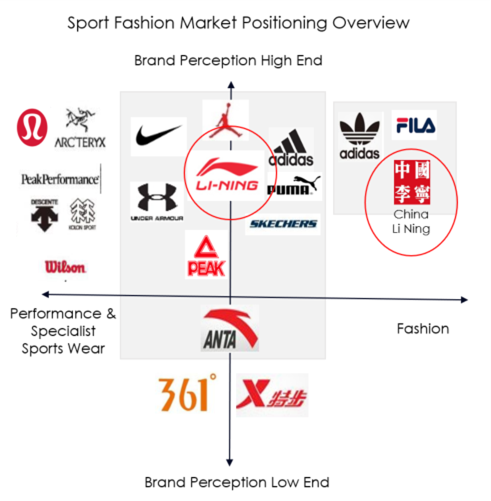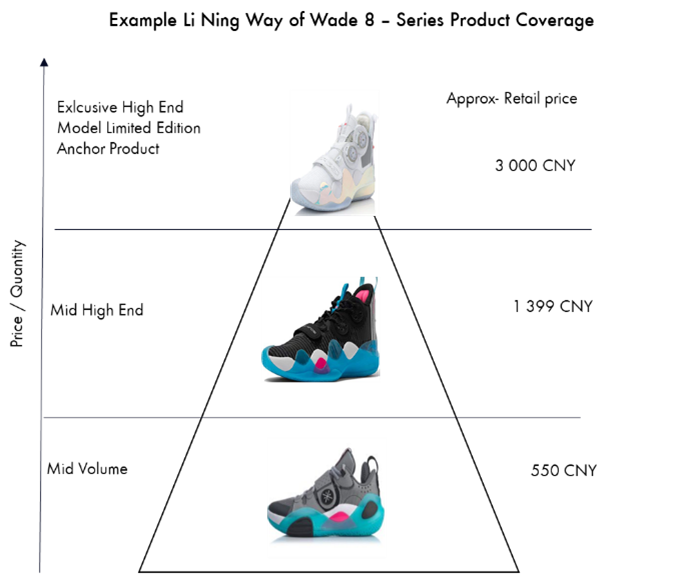 Interview with Nordic Asia's Founder and Investment Director Yining Wang on his experience on the latest episode of EFN Marknad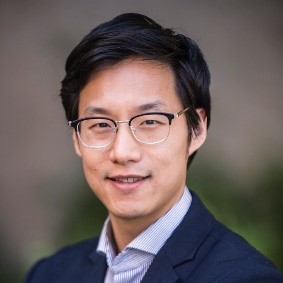 What was your overall experience from EFN Marknad?
It was a great experience, a bit nervous in the beginning but afterward I think it went quite well. We are very grateful to have this opportunity to share our analysis and competence in this sector. We have followed these companies for a long time and built up our internal analysis for these companies we cover through our local market presence and investment team in Shanghai. Via our local market presence, we can access first-hand information and work directly with local experts and management teams to understand their business models and current market trends.
At Nordic Asia, our customers are mainly professional investors and institutions therefore they demand high quality investment analysis and clear succinct delivery our of investment cases. However, we know there is a big demand in the Swedish market for a broader group of investors to understand what is happening within China consumption as these companies continues to outperform global benchmarks. Therefore, we are really grateful to be able to share our insights more broadly via EFN to a greater audience here in Sweden. Thus far we have received a lot of positive feedback via social media for our participation on EFN last week. We are very thankful for these warm words and look forward to engage more with the Swedish investment community going forward and share more investments insights via multiple mediums and channels.
What is the plan for Nordic Asia in the near term?
Currently, we are in final process to prepare for a second close subscription of SEK 50 million in our Investment Company Nordic Asia Investment Group. The subscription period will start from 30 November until 11 December. The interest is quite high for this directed share subscription as many Nordic Investors are looking to diversify their portfolio towards Asia and our set up provides Nordic Investors a simple, transparent, and focused solution.
Furthermore, we have also been invited to talk more about Chinese investments as guests on Nordnet's Podcast and we will also be hosting a Webinar on the Chinese Smartphone and IoT Home appliances company Xiaomi. If you are interested in staying up to date on our insights/activities and would like to learn more about our portfolio companies and market trends, please follow us on LinkedIn, Twitter and Sign up for our newsletters below.
Interview with EFN Marknad's host Ara Mustafa on Nordic Asia's Participation on the show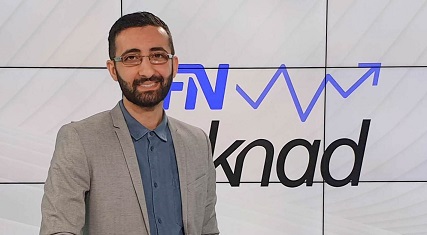 Why is China Consumption relevant for your viewers?
Usually our viewers have some knowledge about the size of the Chinese economy and that it still is an economy with strong growth. But what the Chinese people actually consume, and which companies deliver the service or product is not public knowledge. Learning about the specific Chinese companies that target Chinese consumers is extremely insightful for our viewers.
What is your thoughts on last week's episode with Nordic Asia?
A very successful episode. As our viewers are from Sweden and few know anything about companies such as PinDuoDuo, JD, or Li Ning it means you have to first educate the viewers about the basics. In the case of PinDuoDuo, we went through a step by step guide explaining how the mobile app and business model work. Only after the basic explanations, we could continue to discuss the stock's financial position and future.
What is the response so far from your viewers?
Very positive, some viewers even called it the best episode of the season. The basic walkthrough of each of the companies and their different business models were specific things our viewers enjoyed.
What do you think would be interesting for your views going forward to cover within China Consumption?
Learning about even more companies in different sectors. Over time I hope our viewers will get a more realistic, comprehensive, and updated view of how the present Chinese business climate looks like.
About EFN Marknad
EFN Marknad was launched in 2011 and is a Swedish financial channel with a focus on the stock market, personal finance, and entrepreneurship that mainly produces web TV and podcasts. In 2018, IDG ranked EFN as one of the top 5 news channels in Sweden together with Aftonbladet, Dagens Nyheter, Expressen and Omni. EFN's Youtube Channel has around 28,000 subscribers and its Twitter page has around 15,000 followers.
Find out more about EFN Marknad here
About Nordic Asia
Nordic Asia Advisory Group 1987 AB is a Swedish alternative investment manager and manages a privately owned investment company Nordic Asia Investment Group 1987 AB regulated under the supervision of the Swedish Financial Supervisory Authority. Founded by second generation Swedish-Chinese, with insights and experiences in both worlds, our mission is to solve the current under-allocation problem towards China's shift to a consumption led economy to ensure Nordic Investors captures the most relevant investment opportunities created in this paradigm shift.
Via our investment company, Nordic Asia offers Nordic investors a concentrated investment portfolio exposure towards the domestic market leaders in China's shift to a consumption driven economy. Based on our background, local market presence along with a long-term Nordic investment philosophy and Nordic quality standards, we aim to identify and invest in leading domestic Chinese companies with a strong market positions, unique value chains with proven financial performances and high management ownership.
Visit Nordic Asia Investment here