Nordic Asia Investment Group - Newsletter December 2022
Dear Investors,
Merry Christmas and Happy New Year!
Hope you've had an enjoyable holiday and celebration this year.
In 2023, despite the favorable "re-opening" momentum in China, we will need to continue to navigate through a complex global market environment. On a global level, key focal points of the market are the continued uncertainty of high inflationary environment, the degree of expected recession and continued geopolitical and / or political tensions.
As Mark Twain once said, "History doesn't repeat itself, but it often rhymes" – therefore as we are entering the new year our team looked into an analysis of the inflation cycle back in 1970 – 1980s, and its similarities and differences with what we can read from the markets today.
As seen in the rather "cluttered chart" below, as inflation started to creep up from 1968-1969 period, it created a first "tightening cycle" where the FED had to hike short-term interest rates up to 10% and caused an inversion of the short-term to longer-term yields early on. Although longer-term yields moved up over time, it did so more gradually compared to short-term rates and Earnings Yield Premium (ERP i.e., 1/PE ratio – 10 Yr yield) remained quite constant before the 10-year yields started to climb, thereafter as we entered the first recession period from 1969 – 1970 CPI started to decline as a result. However, Earning Yield Premium did not change much during the period, suggesting the decline in S&P was driven more by earnings downward revisions rather than multiple contractions. When recession hit and CPI started to fall, the FED "pivoted" and started a rather quick rate cut period and helping the economy back from recession which caused a rally in the S&P as both fundamentals started to improve as well as both short/ longer term rates declined. But the underlying inflation was not defeated and externalities such as the oil crises created a new but more severe inflation cycle to that of 1969-1970.
Now looking at our present situation, although there are some similarities to that of the 1969-1970 period, there are also many notable differences: For example, real interest rates are still mostly negative today, central bank balance sheet as % of GDP is significantly higher than before, global debt levels are higher today than before and we are more dependent on global supply chains today than before. Therefore, as we are going into 2023, on a global level could we be heading to recession similar to that of 1969-1970 or that of 1973-1975? Furthermore, will recession itself cure the current high levels of inflation if central bank balance sheet remains elevated? If and when the FED starts its pivot – will they be able to pivot at the "right time" or will the pivot come too early (due to unemployment pressure) therefore creating a second and more prolonged inflationary period?
Time will tell how this will further play out as we enter the new year, but one thing more certain is that in the complex environment ahead, "different kinds of weather" will require "different types of clothing". Therefore, China domestic market "re-opening" and low inflation rates environments could stand out as a clear portfolio alternative to "different kinds of weather" in 2023.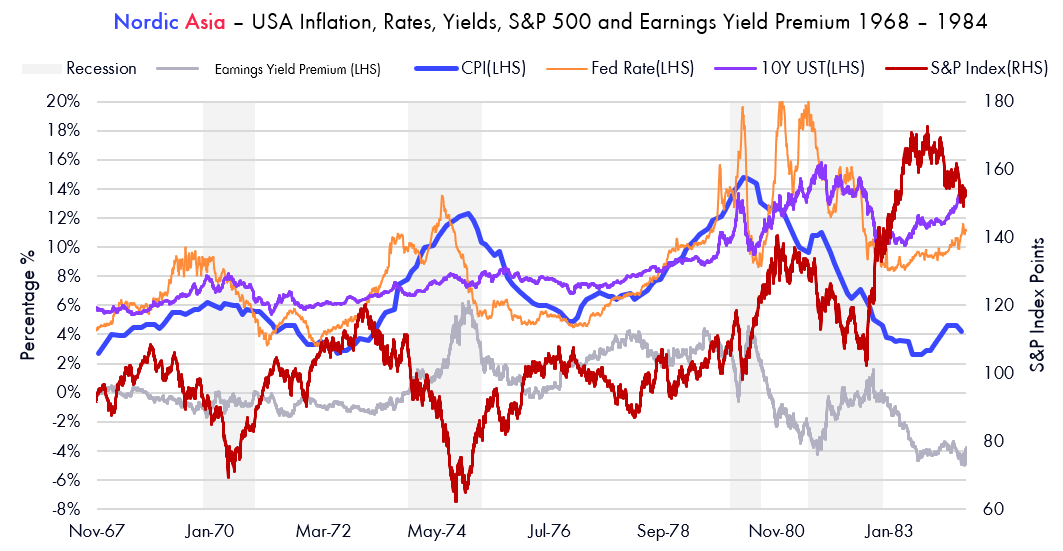 Domestically in China, December was a milestone month since 2020. On December 7, the central government announced the release of the "new ten" optimization measures for prevention and control of COVID-19, and the shift away from the previous stringent Zero Covid-19 is fully implemented. Therefore, the previous epidemic prevention and control situation that has caused an unpredictable cyclicality of China's consumption recovery will comprehensively be reduced in 2023. Since then, the infection rate in China has surged quickly across China, and by the end of December, the epidemic infection rate in Chongqing, Beijing and other core cities started to "peak" and social business activities had begun to improve significantly in those cities since then. Beijing subway traffic per week has rebounded from approx. 2 million on December 15 to 5 million as of December 29. However, the recovery is still uneven in the country due to different paces of localized "infection peaks" therefore in cities such as Shanghai and Shenzhen, general business activities and subway traffic is still in an earlier recovery phase. Therefore, in the short term, as reaching localized "infection peaks" after approx. one month post "re-opening" and resuming normalization of business activity for one month from infection peak, composite PMI fell to 47 in Dec vs 48.3 in Nov and Services PMI fell to 46.7 vs 48 in the same period.
But leading indicators are showing a quick rebound in the national tourism sector and especially order logs from those cities where "infection has peaked". During this New Year's Day holiday in 2023, the number of domestic air ticket orders increased by +2% compared with the New Year's Day holiday in 2020 and the average price of air tickets increased from 676 CNY in the same period in 2020 to 905 CNY. Similarly, total hotel bookings grew by +32% as compared to the New Year's Day holiday in 2020 and avg prices per night increased by +7%.
Shortly, we will enter the most important Spring Festival holiday in China at the end of January. After three years of epidemic impact, this Spring Festival will bring about a much long-awaited family reunion (i.e. Chunyun travel rush, mainly for migrant workers, estimated 2 bn passenger trips for 2023) for those who have not been able to spend Chinese new year in the past three years, therefore we the first "re-opening" wave of Covid-19 infections will likely peak or have peaked around that period and thereafter we should expect a more comprehensive economic recovery and gradual normalization of post "Zero Covid-19" activities.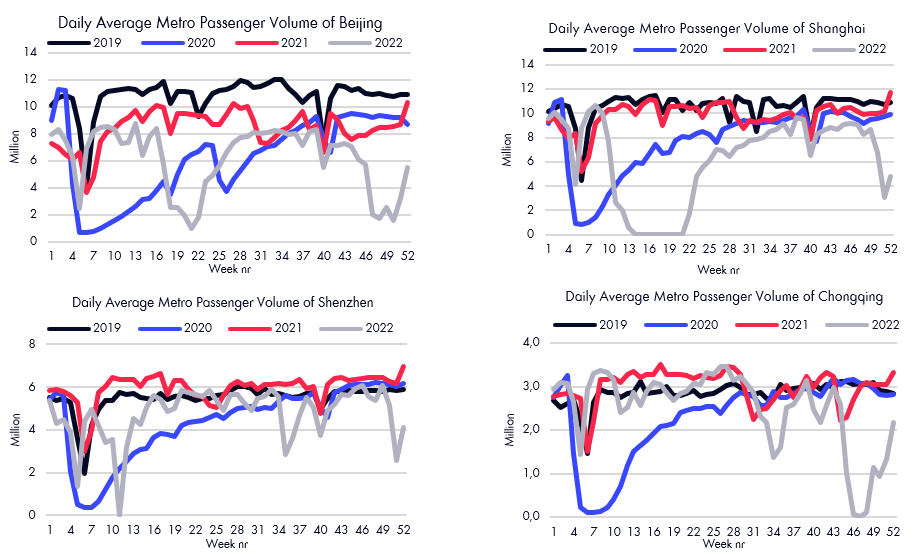 Trip.com
In Q4 we added Trip.com to our investment portfolio, Trip.com is a leading China OTA (online travel agency) platform that provides one-stop tourism services. Trip.com's predecessor Ctrip was established in 1999 by James Liang, Neil Shen, Qi Ji and Min Fan who are well-known entrepreneurs in China. Ctrip grew rapidly during 2004-2010 thanks to the fast growth of mobile internet penetration. Nonetheless, the strong industry development also brought intensified competition. Matching players Qnar, Tongcheng and E-long engaged price war with Ctrip in flight booking, hotel reservation and tourism attraction ticketing. In 2015, Ctrip finally claimed the leadership position by investing Tongcheng and consolidating Qnar and E-long. As the OTA leader, Ctrip was able to develop the China domestic tourism market extensively and built strong ties with airlines, higher-end hotels and local tourism authorities which constitutes the base of Trip.com's solid supply chain now. From 2016, Ctrip decided to expand globally by acquiring Skyscanner, MakeMyTrip, Trip.com, etc. Meanwhile, Meituan and Alibaba entered the OTA industry as new threats to Ctrip in China's domestic market. In order to counter the external competition, Ctrip changed its brand name into Trip.com in 2019 and introduced the "G2 strategy" that focuses on "Great quality" and "Globalization". Trip.com has now developed itself into a global OTA platform that ranked no.1 in China (+80mn MAU before pandemic).
Trip.com's strong domestic supply chain is the key factor of the group's leadership position despite the pandemic disruption. Trip.com's strong tie to the hotels and airlines provided Trip.com advantages of a more convenient flight booking system, direct link to >90,000 hotels' booking system, >240,000 hotel partners and better hotel room booking certainty. On top of flight and hotel booking, Trip.com could also cross-sell a series of tourism services to expand income sources. Globally, Trip.com's oversea layouts help itself not only penetrate the oversea tourism market but also address the cross-border traveling market in China. Currently, Trip.com further enhanced its competitiveness by introducing in-APP community in which tourists could share contents about their tours. User engagement hence improved with >35% of users getting used to screening travel-related contents while using the APP.
Looking ahead, we see Trip.com is one of the major beneficiaries of the global re-open since 2021 and the China re-open from 2023. We also saw some progress in the past quarter. In 3Q22, Trip.com's global platform flight booking +100% YoY while hotel booking +45% vs. 3Q19. Non-China hotel booking +300% vs. 3Q19. We believe that China tourism market will gradually recover in 2023 as China finally will lift COVID control policy and aimd to re-open in Jan-2023. Trip.com will be further benefited by then as the leader of the OTA industry.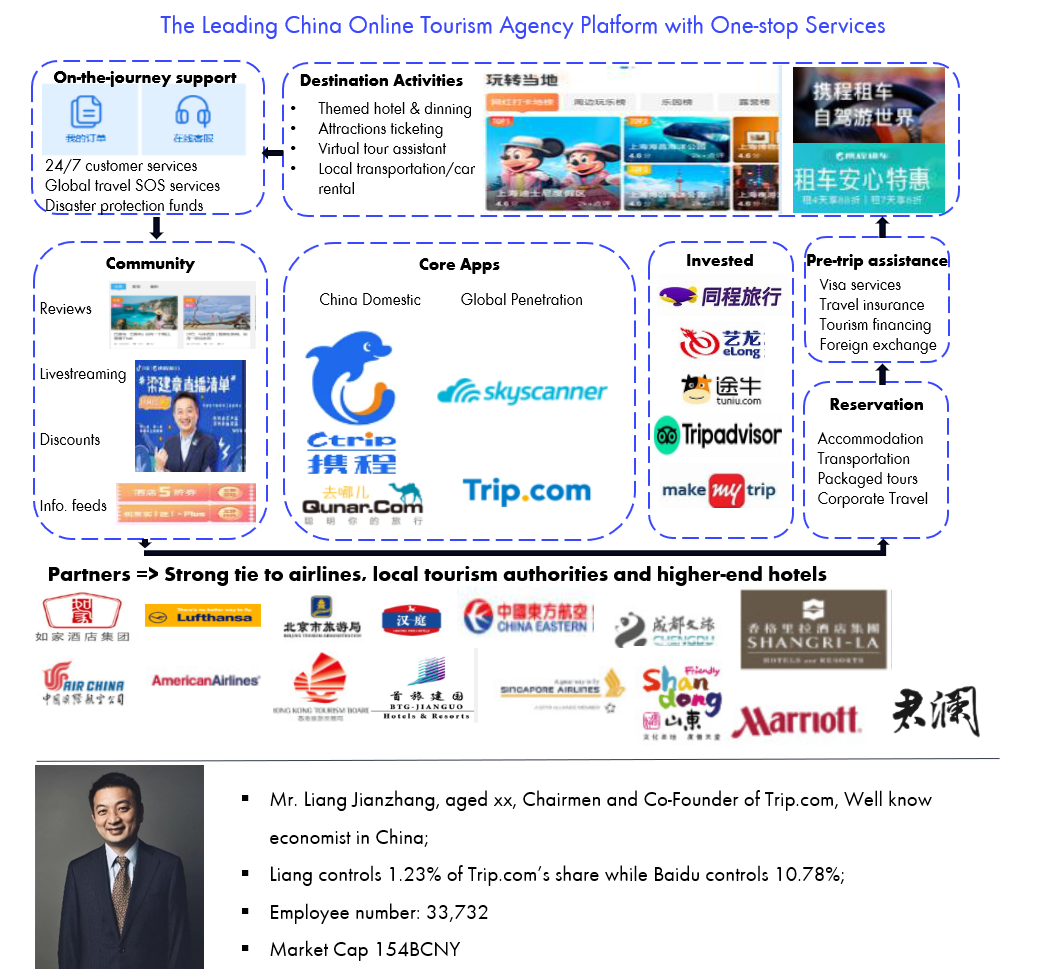 Disclaimer
This e-mail is for marketing purposes only and does not constitute financial advice to buy or sell any financial instrument. This e-mail and the documents within may not be distributed further and is only for people and companies' resident in the European Union, the EES and Switzerland. This e-mail is therefore not intended for any person or company resident in the United States, Canada, Japan or Australia or in any other country in which the publication of this material is forbidden. If the laws and regulations is as described above, the reader is then prohibited to take part of this –mail. In accessing this e-mail the reader confirms that he or she is aware of the circumstances and requirements that exist in respect of accessing this e-mail and that these have not been violated. Nordic Asia disclaims any responsibility for any typos and do not guarantee the validity in the information and documents in this mail including typos, corrupt e-mails and/or for actions taken as a result of the mail and/or the documents within. All investments is always attached to a risk and every decision is taken independently and on their own responsibility. The information is this mail is not intended to be used instead of the professional financial advises as the individual receiver might need. There is no guarantees that the Company will fulfil its obligations under the loan financing which is referred to in this e-mail. Any funds invested may be lost.