Investing in China 101 Part 1: The history of the Chinese Stock Market
2020-08-24
Nordic Asia Team
The beginnings – 1860s to 1900s
The Chinese Stock Market can trace its roots back to the 1860s when the market for securities trading was initiated in Shanghai. The first shares list in China was published in 1866 and contained 13 companies including the Hong Kong & Shanghai Banking Corporation today known as HSBC. The Shanghai Stock Exchange was formally set up in 1891 when its predecessor, the Shanghai Sharebrokers Association was founded. In 1904 it was renamed the Shanghai Stock Exchange.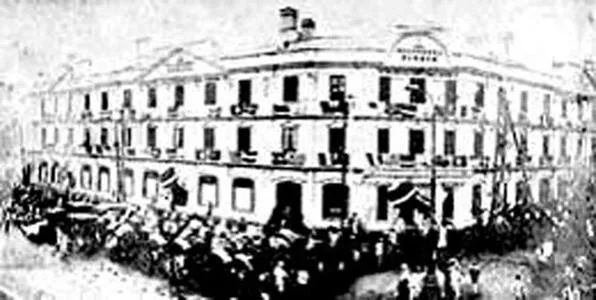 Shanghai Sharebrokers Association in 1890s
The republican era – 1910s to 1940s
Apart from a few months during World War I, the Shanghai Stock Exchange was continuously open for trading until December 1941 when Japanese troops occupied Shanghai during World War II. During this period, Shanghai became the financial hub of the Orient and the Shanghai Stock Exchange went through several booms and busts related to the speculation in cotton and rubber shares. The Shanghai Stock Exchange was reopened again in 1946 but once again closed down in 1949 when the Communist Party overtook power in China.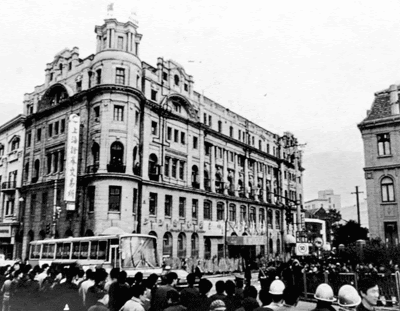 Shanghai Stock Exchange in 1930s
Opening up – 1980s to 1990s
In late 1978, Deng Xiaoping rose to power and started to open up China to the outside world and initiated market reforms to create a socialist market economy. As part of these reforms, over the counter trading in treasury bonds and certain company stocks and bonds resumed in the 1980s. In 1990, more than four decades after it was closed down, Shanghai Stock Exchange was again reopened for trading. The same year, Shenzhen Stock Exchange, located in the southern Chinese city of Shenzhen was established focusing on growth and technology stocks. In 1997, Hong Kong was returned to China, and the Hong Kong Stock Exchange became the third major stock exchange in China.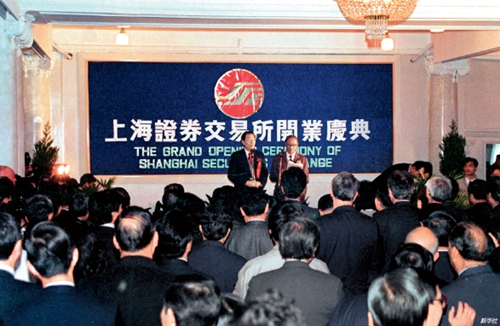 The Grand Opening Ceremony of Shanghai Stock Exchange in 1990
Internationalization - 2000s to today
The Hong Kong Stock Exchange, due to Hong Kong's British heritage and special status as a special administrative zone within China, has always been opened for international investors. On the contrary, trading stocks listed on the Shanghai Stock Exchange and Shenzhen Stock Exchange was for a long time non accessible for international investors. In order to promote further steps to a free market, China launched the Shanghai – Hong Kong Stock Connect in 2014 and Shenzhen – Hong Kong Stock Connect in 2016. These two investment channels allows international investors to access eligible shares on the Shanghai and Shenzhen Stock Exchanges through Hong Kong. However, as not all shares are eligible and there are daily limits to the maximum trading value through the connect channels, there still exist significant challenges for international investors to get full access to the stocks listed on the Shanghai and Shenzhen Stock Exchanges.

From left to right: Main builidngs of Shanghai, Shenzhen and Hong Kong Stock Exchanges