Nordic Asia Portfolio Insights: Wuxi AppTec
2021-02-17
Nordic Asia Team

WuXi AppTec - Company introduction
Established in 2000 and dual-listed on Shanghai and Hongkong Stock Exchange in 2019, WuXi AppTec is the first domestic and a world-leading CRO and CMO integrated company providing outsourcing pharmaceutical R&D and production services with strong new drug R&D capabilities. Its main services include R&D and production of chemical drugs, cell and gene therapy R&D as well as new drug R&D and medical devices testing. It provides a broad portfolio of R&D and production services that enable companies in the pharmaceutical, biotech and medical device industries to advance discoveries and deliver groundbreaking treatments to patients. AppTec has a global layout geographically with 29 branches worldwide covering 8 countries and regions. In the past few years, two thirds of the new drugs approved by the US FDA came from its partners. The company now is enabling more than 4,100 collaborators across over 30 countries.
WuXi AppTec – Business Overview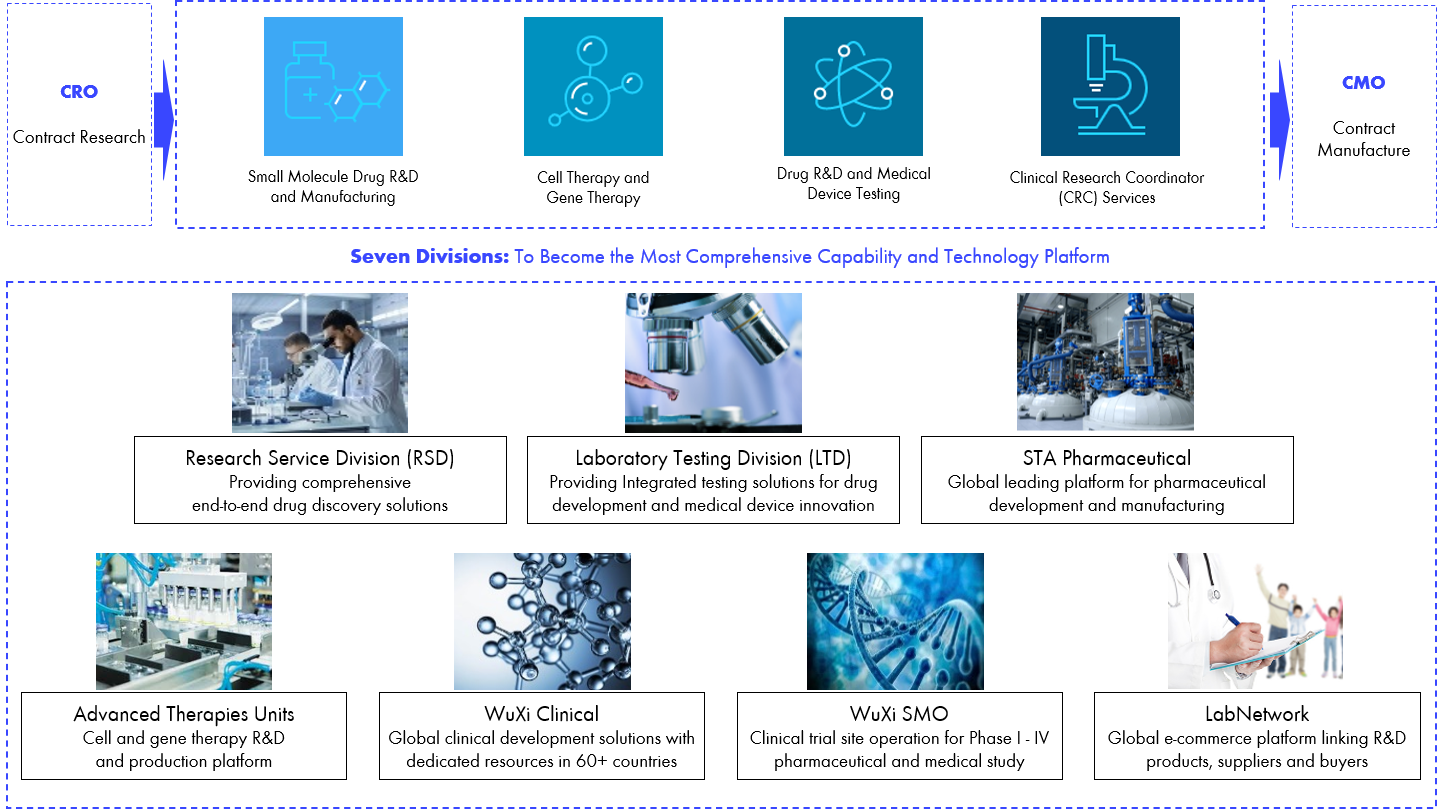 Wuxi AppTec – Financial Overview as of 16th Feb 2021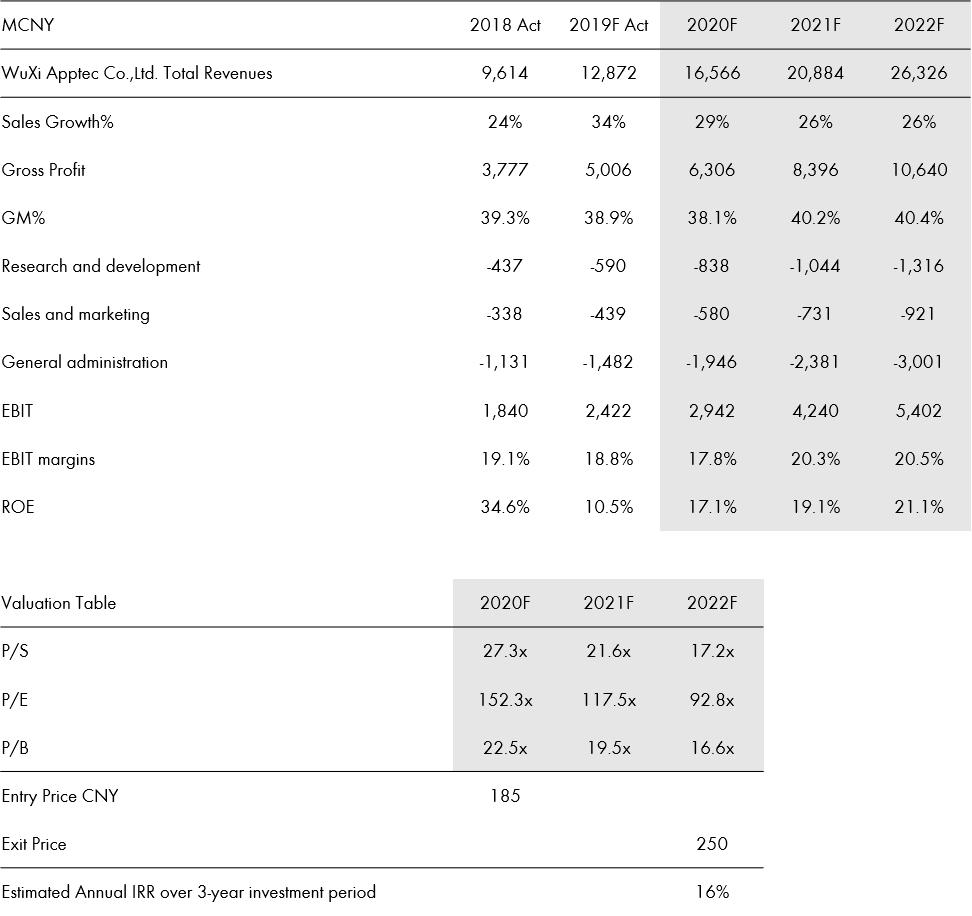 WuXi AppTec – Share price performance from 1st Jan 2020 to 16th Feb 2021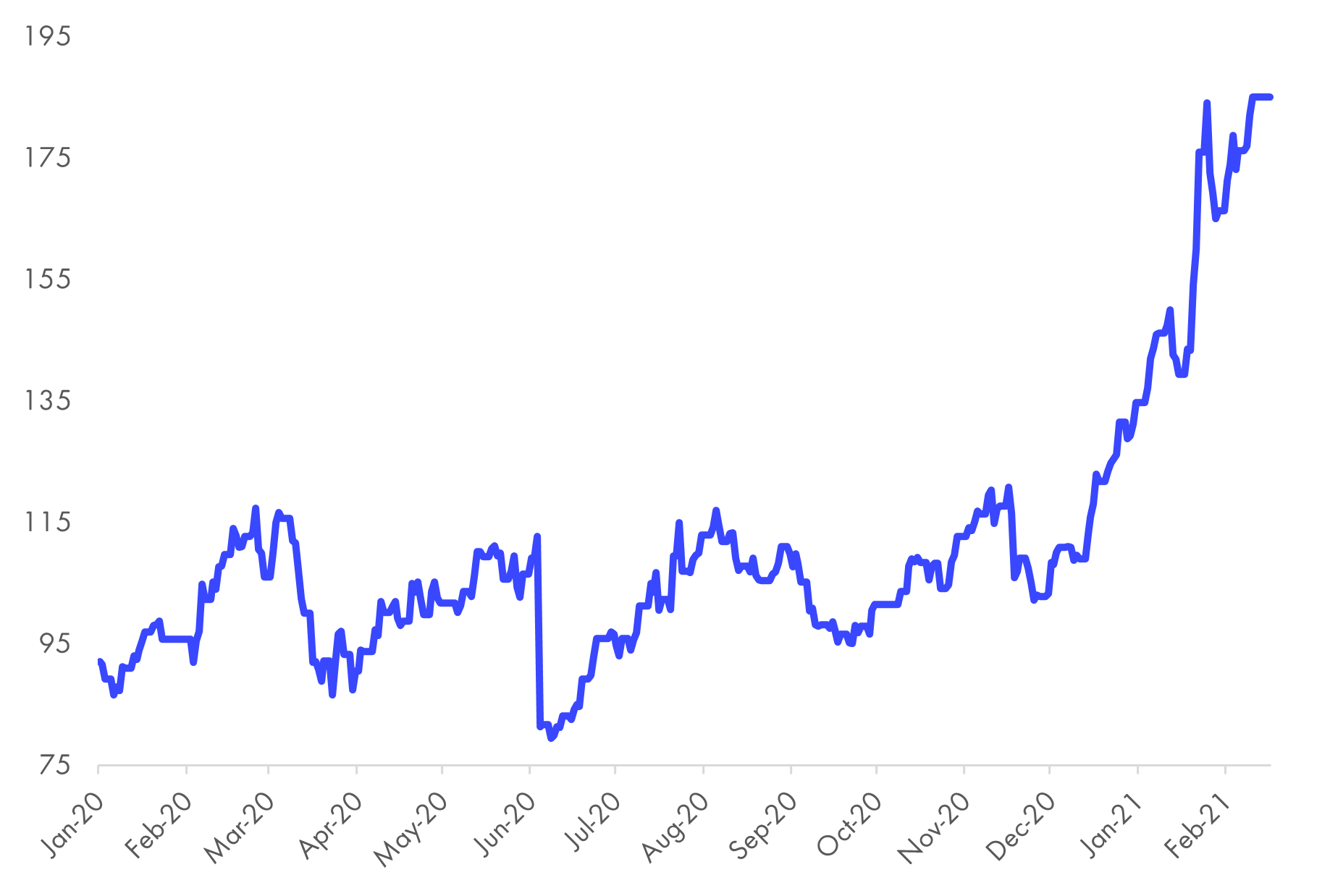 Interview with Nordic Asia Investment Research Director – Jason Zhang on his views on WuXi AppTec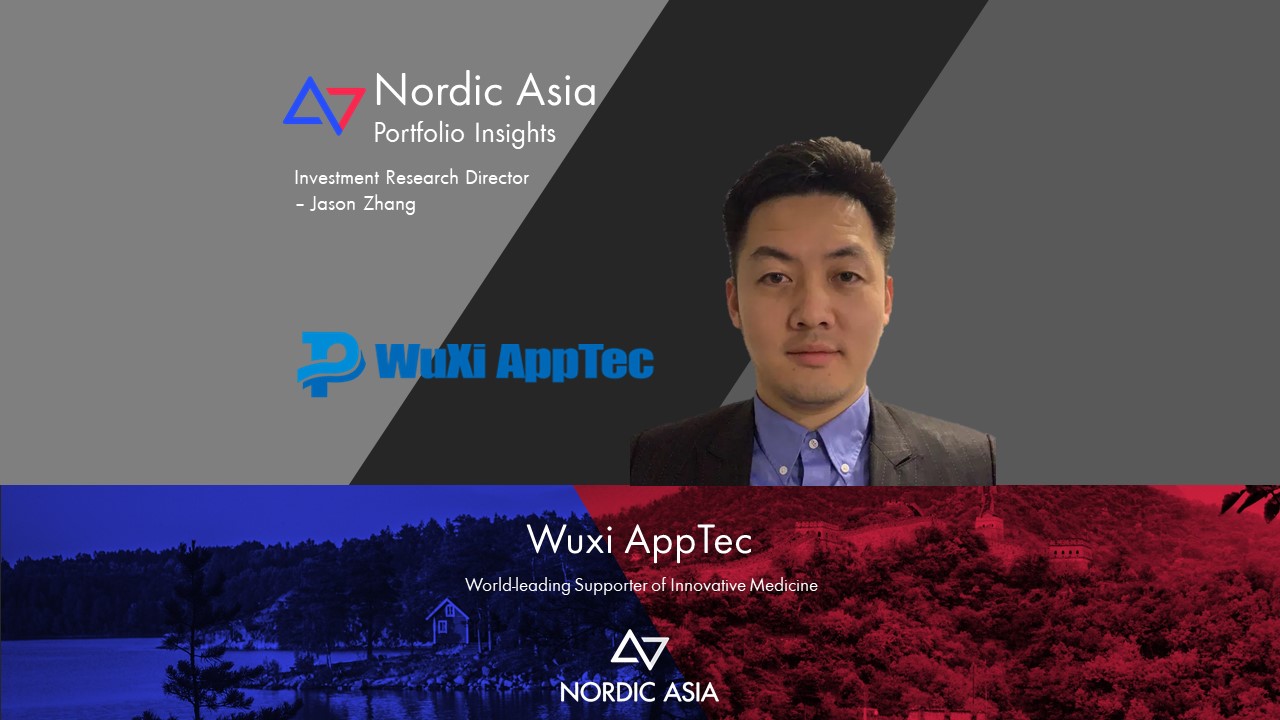 From Nordic Asia's perspective what is the investment case for App Tec?
Our investment in WuXi AppTec is an investment in the entire innovative pharmaceutical industry. WuXi AppTec is engaged in pharmaceutical CXO-related business, helping pharmaceutical companies complete the various stages of the drug development process, and helping customers complete the production and manufacturing after the drug is on the market. As major pharmaceutical companies increase their capital expenditures in the field of innovative drugs year by year, WuXi AppTec's market share will also gradually increase as the company's business strength progresses.
How does App Tec differentiate itself from its peers such as Hangzhou Tigermed and Pharmaron Beijing?
Tigermed's business focuses more on clinical CRO services. WuXi AppTec is more comprehensive, with higher business barriers in the front-end molecular preparation field, and lower business barriers in the late-stage clinical field. Pharmaron Beijing's business is consistent with WuXi AppTec. However, WuXi AppTec has a better customer structure, and its business volume is larger than its competitors, ranking first in China.
How did App Tec perform during 2020 and how was it affected by COVID-19?
Affected by the epidemic, capital expenditures of major pharmaceutical companies have increased, so it is good for WuXi AppTec. Judging from the performance forecast, WuXi AppTec's annual net profit attributable to shareholders of the company in 2020 will increase by RMB 927 million to RMB 1.113 billion compared with that of 2019, a year-on-year increase of 50% to 60%. It is estimated that in 2020, net profit attributable to shareholders of the company after deducting non-recurring gains and losses will increase by RMB 382 million to RMB 478 million compared with RMB 1.914 billion in the same period of the previous year, a year-on-year increase of 20% to 25%.
Which are the key drivers and challenges for App Tec that we should follow during the coming twelve months?
The company's biggest driving force comes from the increase in capital expenditures of major pharmaceutical companies. With the increase in the complexity of pharmaceutical molecules, the R&D expenditure continues to increase, so as the market size of the CXO. WuXi AppTec, with its molecular synthesis technology and R&D ability in drug development, will continue to increase its market share. The data that can be tracked are mainly the company's order status and the list of new drugs that will be approved soon. This will drive the company's continued growth in CMO business revenue in the future.