Nordic Asia Portfolio Insights: Xiaomi
2020-12-03
Nordic Asia Team
Xiaomi - Company Introduction
Xiaomi is a leading Smartphone and IoT home appliances and software company. Xiaomi develops and sells high quality yet affordable priced "smart" lifestyle and home appliance products such as smartphones, smart TV, smart watches, wristbands, connected air conditioners, air purifiers, laptops, smart speakers, robotic vacuum cleaners and digital door locks under its core product brand "MI" and retail channels both online and offline in China and internationally. Xiaomi also develops and distributes internet service applications such as their mobile operating system (MIUI), Xiaomi music, Video, App Store, Cloud Services, Voice Assistance pre-installed in Xiaomi phones and distributed via Google and Apple App stores.
Xiaomi - Business Overview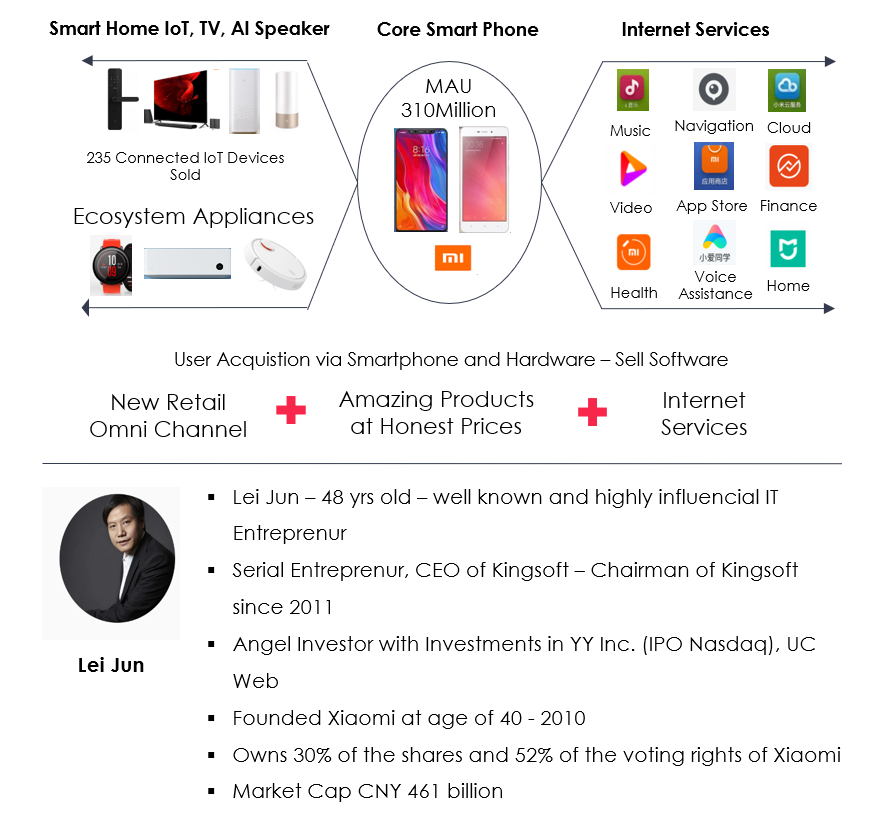 Xiaomi - Financial Overview as of 2 December 2020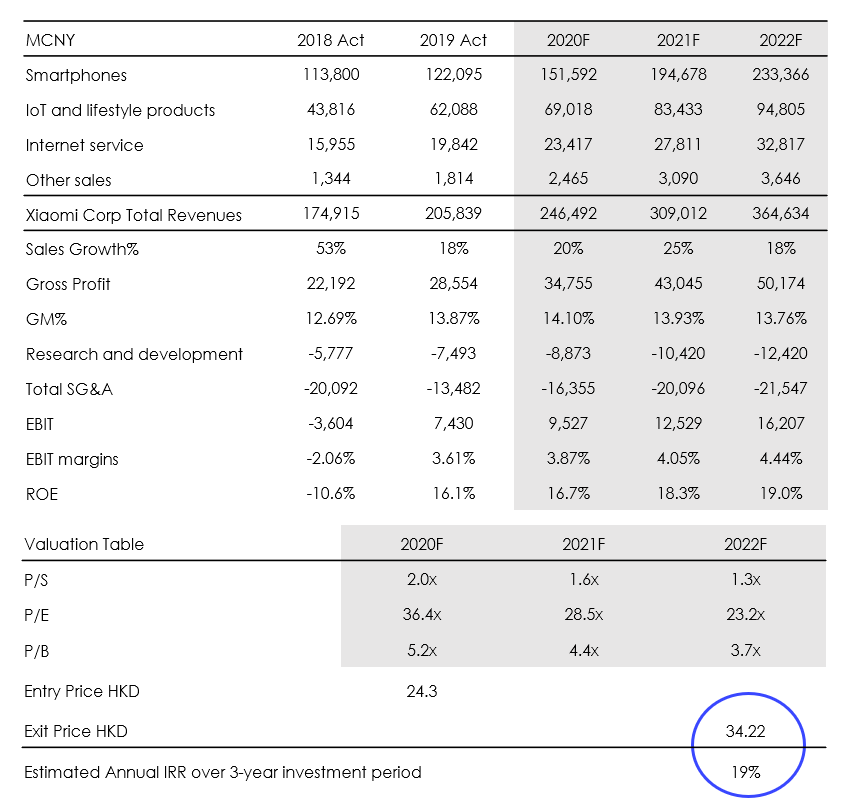 Xiaomi - Share Price Performance YTD 2020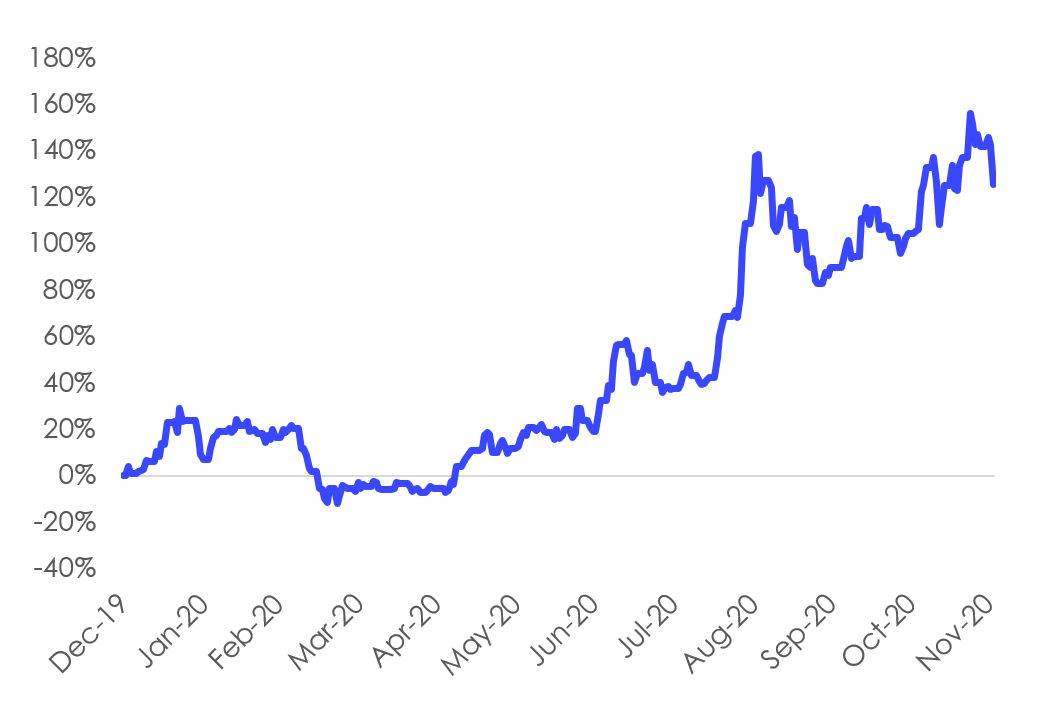 Interview with Nordic Asia Partner – Investment Director Yining Wang on his view on Xiaomi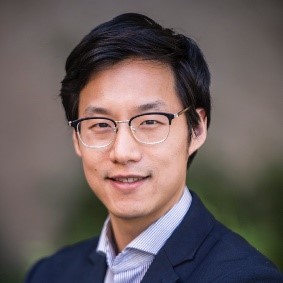 From Nordic Asia's perspective what is the investment case for Xiaomi?
First of all, from an outside-in perspective, smartphone penetration has reached +90% in developed countries and we all know how smartphones have transformed our lives in the developed world. However globally, smartphone penetration is still around 50% of total market penetration. Furthermore, the new 5G era is expected to increase connectivity speed at a factor of almost +20 times that of 4G and generate a new wave of smartphone upgrades to drive continued growth of the global smartphone market. Now for Xiaomi, its mission is not to only drive a new wave of technology upgrades but to make technology affordable for everyone. Therefore, Xiaomi aims to achieve the highest price to value ratio across all its smartphone and Smart Home IoT products to bring high quality products with a modern simplistic design at highly accessible price points to the growing middle class consumers globally.
Simply put, Xiaomi's business model is similar to that of "IKEA" but focused on smartphones and Smart home IoT devices while addressing a global market with relative low penetration rates for most of its Smartphone and Smart Home IoT product categories.
How do you position Xiaomi in the competitive landscape for smartphones vs. Apple, Huawei, and Samsung?
Samsung, Huawei, Xiaomi, and Apple are the 4 largest smartphone companies in aspects of both sales and market shares globally. As Xiaomi has a diverse product portfolio covering all the customer's demands, and advantages in the selling price, which is lower than others at a similar performance level, this makes Xiaomi highly competitive across all product ranges.
Apple's smartphone business mainly focuses on the high-end market with the most premium products at a high price level for high-end customers with high buying power. Apple positions itself as the representative of the best design and highest quality in the smartphone industry with its special iOS system. Huawei has a diverse product portfolio covering all the markets from entry-level functional phones to high-end/flagship phones. Samsung mainly focuses on the mid-end to high-end market with its flagship series Galaxy S and Note (high-end business). Huawei has positioned its high-end series to be the leader of the premium market with business flagship (Mate series) and fashion flagship (P series) and advanced shocking technology. Xiaomi positions its MIX and Number Series to be in the high-end market to compete with Apple, Huawei's Mate and P series, and Samsung's Galaxy S and Note series with its lower price, similar or even higher configuration and hardware parameters, and extraordinary using experience. Besides, it also has mid-end and entry-level products such as Number Youth and Redmi series to capture the corresponding market and a special series Black Shark to focus on the gaming segment.
How has Xiaomi performed during 2020 so far and how was it affected by COVID-19?
Xiaomi delivered a strong 3Q 2020 result with CNY 72.2 billion in revenue, +34.5% YoY, and CNY 4.9 billion net profit, +93.1%. Smartphone business beats the market expectation with CNY 47.6 billion in revenue and +47.5% YoY growth and the increasing ASP (CNY 1,022 with +1.57 YoY) due to the higher revenue contribution from high-end smartphones. Besides, despite the COVID-19 pandemic, Xiaomi's overseas business continued to demonstrate robust growth. Its global smartphone shipments increased by 45.3% YoY to 46.6 million units in Q3 2020 and the global smartphone shipments rose to the 3rd position globally in the third quarter of 2020, with an all-time high market share of 13.5%. Revenue from its IoT and lifestyle products segment increased by 16.1% to CNY 18.1 billion in Q3 2020, primarily due to the growth in demand for certain IoT products, such as robot vacuum cleaners, smart TVs, and electric scooters. As of the end of Q3 2020, the number of connected IoT devices (excl. smartphones and laptops) on its IoT platform reached 289.5 million, representing an increase of 35.8% YoY. Internet services revenue increased by 8.7% to CNY 5.8 billion in 3Q 2020 as the global MAU of MIUI reaching 368.2 million, +26.3% YoY with an ARPU of CNY 15.7.
Which are the key drivers and challenges for Xiaomi that we should follow during the coming twelve months?
US sanctions of Huawei will lead to a disruption to Huawei's supply chain and production. Xiaomi is poised to benefit from Huawei's weakness internationally. The decreasing global market share of Huawei will leave Xiaomi a good opportunity to further increase its global expansion. Besides, the rapid development of 5G and its application will bring incremental demand for smartphone replacement, which is expected to drive the growth of the whole industry. The application of 5G in the IoT segment will further enhance the user's experience and drive the fast growth of its IoT business in the mid-term. Looking forward, we believe Xiaomi will further recover and strengthen its market position after the ease of the global pandemic, as more consumers will focus on price-performance ratios. We also expect smartphone shipments will benefit from the gradual lifting of lockdown policies in several markets and a higher proportion of high-end smartphones will further boost up ASP. Internet services will remain solid due to the expanding MIUI user base while IoT and lifestyle products may still be under pressure globally due to the prevalent pandemic. However, the repeated outbreaks of the pandemic overseas may prolong the global recovery and affect Xiaomi's global supply chain, production, and sales, which is a major risk, and delayed rollout of 5G networks globally might slow down the need to upgrade to 5G this year.
Nordic Asia will host a Webinar on Xiaomi on Thursday 10th December at 11.00 CET. What are your expectations on this Webinar and why is it important for Nordic Professional Investors to attend?
At our webinar, we will share with you more in depth our Xiaomi deep dive analysis to explain more in detail Xiaomi's business model, business strategy, product ranges and its key growth drivers ahead. Xiaomi is a great example of a modern Chinese company who has achieved economies of scale in a relative short period of time and is now expanding rapidly internationally. Xiaomi is one of many companies we expect to see with an appealing business model not only domestically in China but also globally, therefore it is important for Nordic Professional Investors to learn more about this case in order to invest early in companies such as Xiaomi at the beginning of their internationalization journey.
Please RSVP to Nordic Asia's Xiaomi Webinar HERE