Nordic Asia Portfolio Insights: Yealink
2020-12-22
Nordic Asia Team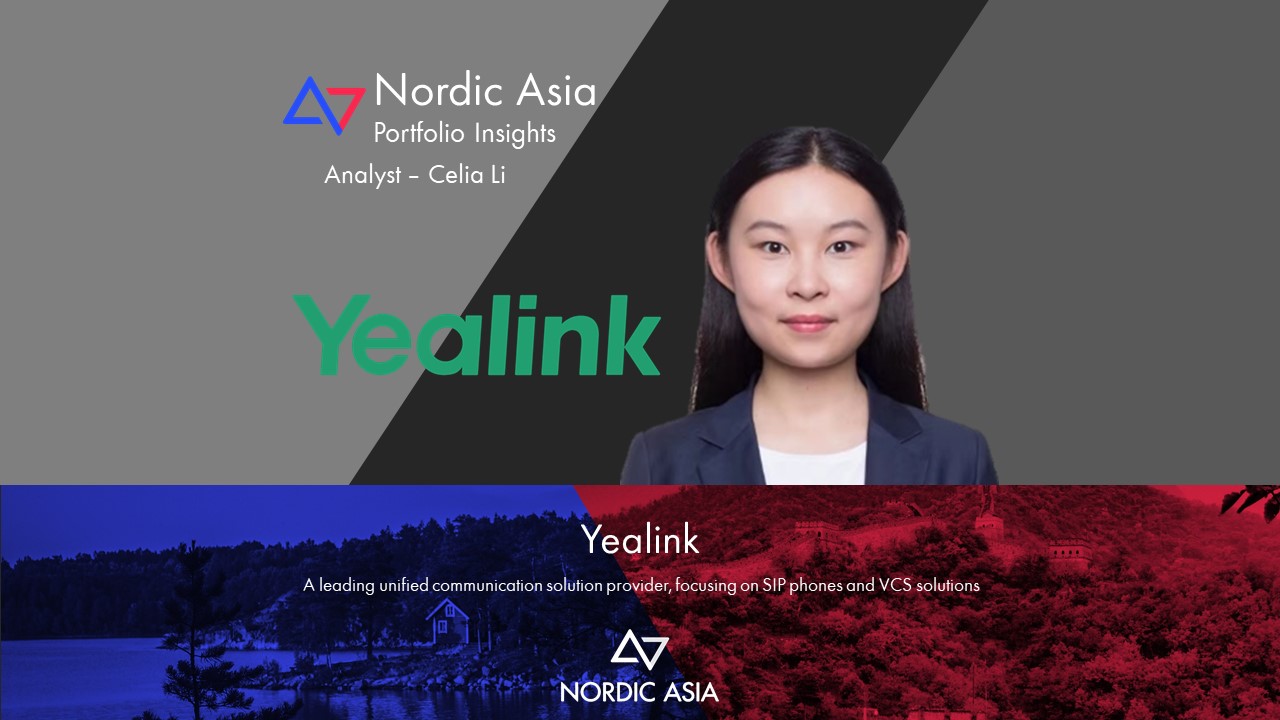 Yealink - Company Introduction
Yealink is a leading unified communication solutions provider, ranked 1st in the global SIP (Session Initiation Protocol) phone market with ~30% market share. SIP is the main business line of Yealink, contributing to 70%+ revenue of the company. The revenue from SIP reached CNY 1.8 billion in 2019 corresponding to a 7-year CAGR of 30%, driven by continuous market share gain in the global market, with high quality & cost-effective product offerings, stable sales channels, and growing penetration into new clients. The Gross Profit Margin grew from 52% in 2012 to 65% in 2019, thanks to its manufacturing outsourcing business model, scale effect, and product upgraded. The DECT (Digital Enhanced Cordless Telecommunications) wireless phone business is similar to SIP and enjoyed stable market share gains during the past years.
Besides, the VCS (Video Conferencing System) business began to contribute to revenues from 2015. The business line is created to meet the growing demand in video conferencing and enrich the UC (Unified Communication) product offerings. Yealink broke into VCS from hardware, and gradually penetrated into software/cloud platforms to provide integrated solutions of VCS. VCS contributed to 13% of revenues in 2019 with a 74% Gross Profit Margin.
Yealink - Business Overview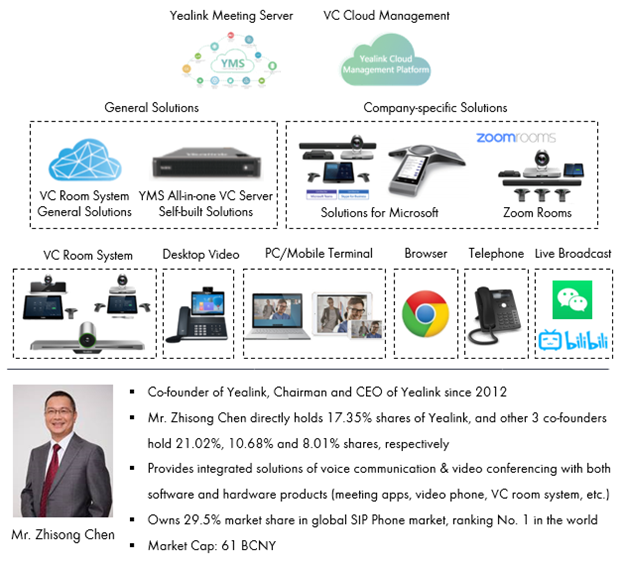 Yealink – Financial Overview as of 21 December 2020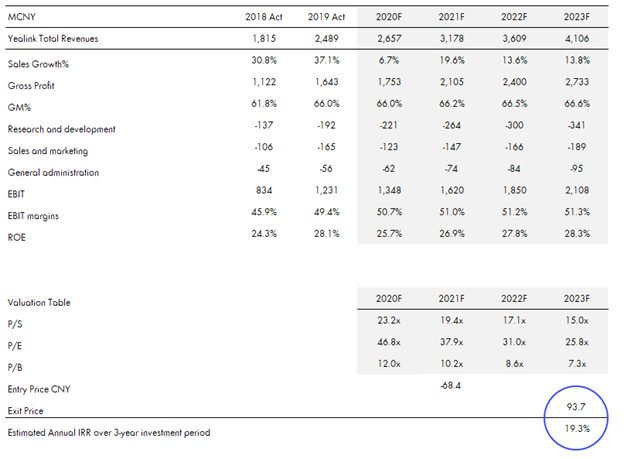 Yealink – Share price performance YTD as of 21 December 2020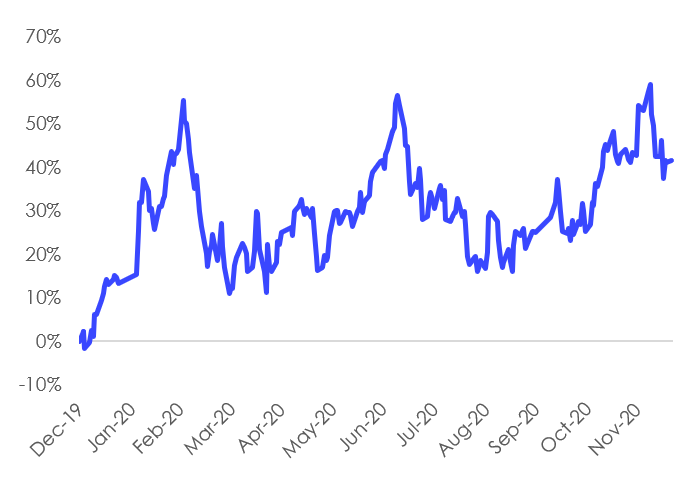 Interview with Nordic Asia Research Analyst – Hao (Celia) Li on her view on Yealink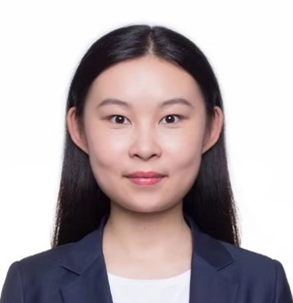 From Nordic Asia's perspective what is the investment case for Yealink?
Unified Communication is becoming the main trend of enterprise communication systems. SIP has gradually become an international mainstream protocol, and SIP phones is becoming an important part in the IP voice network construction. The global SIP market size reached USD 1.4 billion in 2019 with a 10-year CAGR of 17%. The SIP market is quite consolidated with the top 2 players accounting for 45%+ global market share. Yealink ranked 1st in the global SIP phone market with a 29.5% market share in 2019, and the incremental SIP market is relatively certain with the stable replacement requirements from traditional PSTN networks and replacement cycles of 1-5 years (1-2 years for call centers and 3-5 years for normal enterprise clients). Besides, with the continuous development of video technology and Internet, VCS becomes increasingly popular in UC, especially after the COVID-19 intensively stimulated the global trend of remote working. Yealink also caught the trend and introduced its first VCS product in 2015, with product lines including cloud platform software (APP, applets, websites, etc.), and hardware, to provide an integrated VCS solution to customers.
The core competitiveness & strategies of Yealink include: 1) Manufacturing outsourcing to reduce cost and focus more on R&D and marketing, 2) Strong sales channels for mid/small customers to penetrate into the market with cost-effective products, 3) Gradually penetrating into large clients with a better product mix, and 4) Stable R&D to maintain technology advantages. Furthermore, the asset-light business model brings higher ROE for Yealink, and the stable cash flows reflect the high operational efficiency of Yealink.
Therefore, an investment in Yealink would give us exposure to a market leader with wise operating strategies in the growing unified communications industry.
What similarities and differences is there between Yealink and Polycom and how do you think the market share in the conference solution Industry between these two companies will change in the future?
Yealink and Polycom are the top 2 SIP phone suppliers in the world, accounting for ~30% and ~15% of the global SIP market share in 2019. Polycom was the stronger player in the SIP phone market, however, its revenues started to decline from 2014 onwards. Polycom was first acquired by Siris Capital in 2016, and then acquired by Plantronics, a headset manufacturer, in 2018. Polycom's market share in the SIP market shrank from 21% in 2017 to 15% in 2019, partly due to the business restructuring after acquisitions, while Yealink's market share grew from 26% in 2017 to 30% in 2019, thanks to the cost-effective products driven by the relatively low manufacturing and R&D cost in China and strong sales channels. Yealink is expected to continue to gain market shares in the market with high quality & cost-effective product offerings, stable sales channels, and growing penetration into new clients. In comparison, Polycom may lose market shares due to its relatively high product price and inefficient integration after acquisition.
Furthermore, the supply chain of Polycom is located in Mexico, while the supply chain of Yealink is located in China. The stable supply chain in China can guarantee timely delivery of products, which may help Yealink to gain market share, especially under uncertainties like COVID-19.
How has Yealink performed during 2020 so far and how was it affected by COVID-19?
Yealink's revenue and earnings declined by 14% and 19% respectively YoY in Q2 2020, due to stagnant overseas sales (~80% of Yealink's revenue is from Europe and America). However, its revenue resumed a YoY growth in Q3 2020 with the easing of COVID-19. The stable supply chain in China guaranteed timely delivery, which supported Yealink to gain some market share from its competitors. Furthermore, Yealink's VCS business benefited from the remote working trend, with its VCS revenue growing 43% YoY in the first half of 2020.
Which are the key drivers and challenges for Yealink that we should follow during the coming twelve months?
Yealink's strong sales network (to benefit from the demand rebound) and stable supply chain in China will be the main drivers in the coming twelve months. As the COVID-19 intensively stimulated the global trend of remote working, Yealink is expected to benefit from the boost of demand for online conferencing products. The high exposure to overseas markets may be the key risk of Yealink, and we will continue to monitor the market recovery and strategy of the company.